OBN announce the finalists for Best Emerging UK Synthetic Biology Company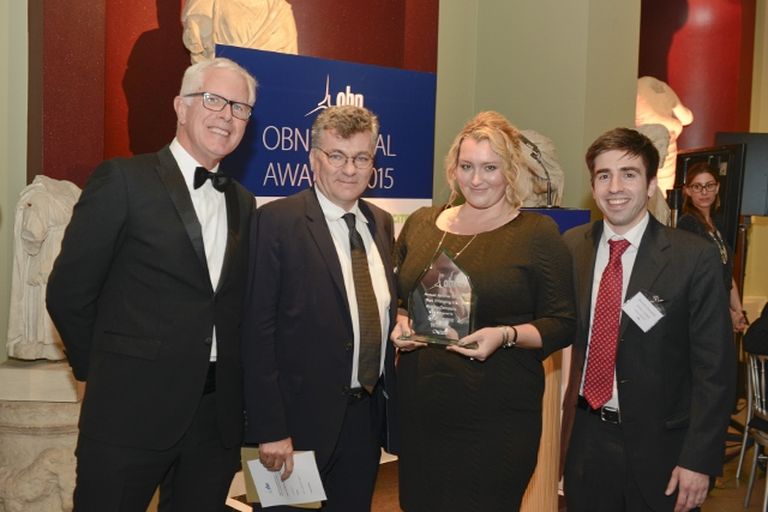 OBN announced the finalists of its 8th Annual Awards covering Biotech, Medtech, Synthetic Biology and Digital Health. The OBN Awards remain proudly independent, celebrating innovation and achievement across the UK life sciences industry and recognising achievements from emerging to late stage R&D companies as well as life sciences investors.
Last year SynbiCITE partner Oxitec was the winner of the Best Emerging UK SynBio Company. This year the finalists for the 2016 Best Emerging UK Synthetic Biotech Company Award are Green Biologics,Touchlight Genetics and Chain Biotech.
A judging panel comprising a range of industry experts has been assembled to decide the overall winner in each category, with the winning companies being announced at the OBN Awards Ceremony on Thursday 6th October at the Oxford Town Hall.
John Harris, CEO of OBN, commented: "We are delighted with the great number of quality entries we received this year, in particular the Best Start-Up Biotech, Best Start-Up Medtech and the Best Implementation of Digital Healthcare Award categories. We are looking forward to celebrating some exciting new businesses and sharing some impressive achievements across the industry at our Awards in October."
This year to meet increased demand, the 2016 Awards are relocating from the Ashmolean Museum to the equally sumptuous surrounding of the Oxford Town Hall. The evening will start with a sparkling drinks reception. We are delighted to announce that Neil Woodford, Head of Investments of Woodford Investment Management, will be making the welcome address. The evening will then continue with a three-course meal and a celebrity host will present the awards.
Share this article: