Bio-start Awards 2017: Finalists Announced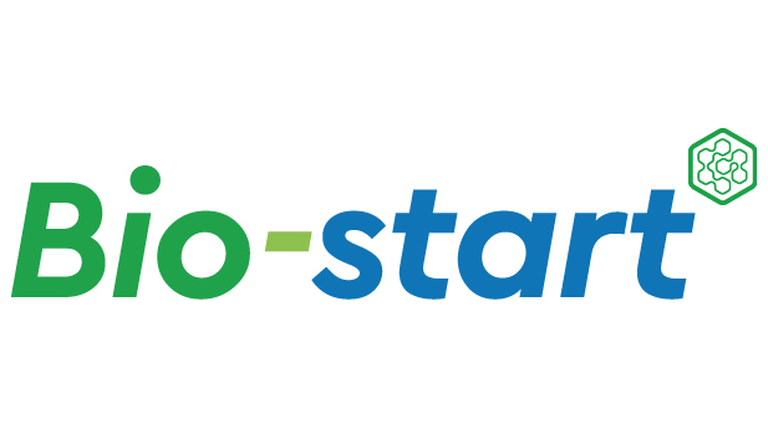 On Tuesday 11th July 2017, the finals and awards for the first annual Bio-start competition will take place with a competitive pitch between the five finalists.
Bio-start is an annual competition designed to commercialise the engineering of biology. It is a 10-week accelerator programme aiming to help start-ups forge ahead in commercialising their technology. It's designed for people and companies looking to solve significant global problems through synthetic biology.
The 5 finalist Bio-start companies are:
Colorifix
Colorifix have developed a novel, eco-friendly method for producing, depositing and fixing dyes to fabrics using microorganisms. The Colorifix process is fast, scalable and involves no acids, alkalines or solvents, converting commodity agricultural by- products into beautiful pigments and thereby dyed fabrics. Their patent-pending technology allows decreased water and energy use, and generates less waste, makes the process cost-competitive.
Customem
Lack of access to clean water is predicted to affect 47% of the world's population by 2030. CustoMem tackles this problem by targeted capture of micropollutants from industrial wastewater that are challenging and energy intensive to remove with current technology. The captured micropollutants are then repurposed into high-value products. Customem solutions are simple, cost competitive, plug-and-play and low maintenance, providing peace of mind to customers as they fulfill sustainability commitments and regulations.
Entomics
Entomics Biosystems uses a patented microbiological processing technology to convert insects – a sustainable commodity of the future 'circular economy' – into a high-value functional feed that enhances gut health and disease resistance in farmed salmon. Insects can cheaply and effciently transform 95% of organic waste into complex proteins and fats in their bodies. Entomics processing platform introduces both natural and GM strains of bacteria, yeasts and fungi that modify the composition of the insect substrate, thereby enhance FCR, disease resistance and overall health of salmon.
Enzbond
Enzbond has developed an automated in-silico platform that allows rapid optimisation of biocatalysts (enzymes) used for the production of small molecules. Their platform is capable of predicting enzyme activity with high accuracy and at speeds faster than alternative methods. They offer to:
improve characteristics of enzymes currently used in the pipelines
develop novel biocatalysts for the untouched reaction classes
develop bespoke production routes with novel biocatalysts to meet clients' needs
Quethera
Quethera focusses on gene therapies, a technology that uses gene transfer to treat or prevent disease, for high unmet medical needs. Unlike many other gene therapy companies which focus on rare inherited diseases, Quethera's targets multiple pathophysiological pathways associated with common diseases that do not involve a single gene defect. The Quethera approach aims to revolutionise the treatment of diseases exhibiting complex pathophysiologies using therapies which require a single administration to target multiple therapeutic pathways. The first gene therapy product aimed at attenuating or halting retinal ganglion cell loss in patients with glaucoma will enter the clinic in around two years.
These finalists will be judged by Sir Richard Sykes, Former Chairman of GlaxoSmithKline, Oliver Sexton, Investment Director, Rainbow Seed Fund, Dr Hayaatun Sillem, Deputy CEO & Director of Strategy, Royal Academy of Engineering, and Tony Hickson, Managing Director, Imperial Innovations.
The awards will take place from 5.00pm – 9.00pm, 11th July 2017, at the Imperial College Business School (Exhibition Road, Imperial College London, London, SW7 2AZ).
Don't miss your chance to attend, register for your ticket here.
Share this article: