SynbiTECH2020 is going virtual!
Posted on 10 September, 2020
26-27th October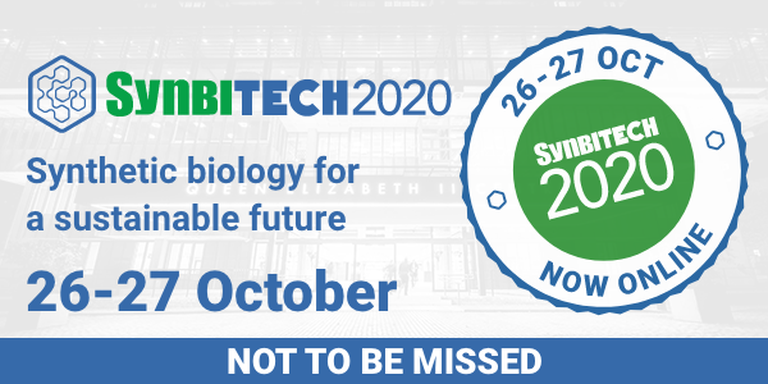 Following the success of the inaugural SynbiTECH conference last year, we've decided to make this year's event entirely virtual to ensure everyone can join us to discuss the latest transformations in synthetic biology and its contribution to the global bioeconomy.
We will be bringing you the usual packed two-day programme of keynotes, panel discussions and company presentations from industry, academic and policy leaders, with the added benefits of our new online platform for poster sessions and business match-making meetings. Register now to join us on the 26-27th October for on-demand access to SynbiTECH presentations, to visit the virtual exhibition space, to display your research in our virtual poster hall and to connect with other delegates via our business match-making platform.
View the programme and keep an eye out as we add more industry-leading speakers over the coming few weeks.
Early bird tickets are available for just £250 with special prices available for students and academics – register now!
Share this article: